May 1900 and the spongers from Symi, after having traveled the entire Mediterranean, make a stop at Antikythera, mandatory due to severe seas – something not unusual for the region. When the sea calms down, on Holy Tuesday, one of them, Ilias Lykopantis, will dive into the waters, where instead of sponges, he will face a shipwreck at a depth of about 50 m with bronze and marble statues scattered around it. So when he resurfaces, he'll be holding a bronze arm as proof.
However, six months had to pass since then until the spongers got in touch with the archaeologist and Minister of Education at the time, Spyridon Stai, to start organizing the operation to raise the ship's precious cargo with the assistance of the Royal Navy. More than a century later and since in the meantime the wreck has become famous not only for the works of art it carried, but also for the mysterious Antikythera Mechanism, "the oldest surviving piece of scientific technology that completely changes our views of ancient Greek technology', as its first scholar, the physicist, mathematician and historian of science Derek De Sola Price, has said, the finds from this Roman ship are presented for the first time together.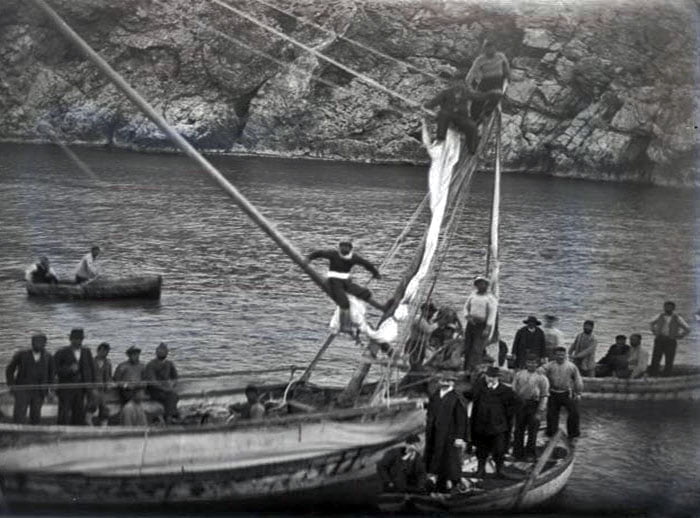 It is a total of 378 objects that find their place in the exhibition of the National Archaeological Museum "The wreck of Antikythera. The Ship – The Treasures – The Mechanism', which will be launched in April and will last for a year. Among them are the findings of the second archaeological survey of the shipwreck carried out in 1976 with the help of Cousteau's oceanographic ship, the famous "Calypsos".
Sculptures and luxury utensils, glass, ceramic and copper vessels, jewelry, coins, parts of a bed, pieces of the ship itself, even food remains, and of course the Mechanism, to which an entire room is dedicated, reconstruct the journey of this of an ill-fated shipwreck around 60-50 BC. A time when merchant shipping and sea transport of works of art from East to West had reached their peak. The cargo, however, dates mainly to the Hellenistic Era (end of the 2nd – beginning of the 1st century BC), with one exception: the bronze statue of exceptional art of the so-called Adolescent of Antikythera, which belongs to the 4th century BC.
Watch an exciting animated tour for The Shipwreck of Antikythira, exclusive production of kithera.gr ~ Panorama that went viral on YouTube!