Kythira road network
The island is of medium size and has a dense road network, consisting of asphalt roads and dirt roads. Kythira is crossed from north to south by a main road with dense branches to the whole area of ​​the island. Access to most villages is by asphalt roads, but some more beaches are dirt roads. Most roads maintain a minimum width for two-way traffic, have many turns, often covered by vegetation, so driving should be very careful, and drivers should be patient, and traffic rules, especially in summer. .
The average speed is about 40-60 kilometers per hour, which gives us the opportunity to enjoy truly wonderful routes through enchanting landscapes without stress.
In Kythira there are 4 petrol stations along the main road. Two of them are located at the south entrance  of the Potamos which is located in the north center of Kythira, another one exists at Kontolianika, and in Livadi at the central part of the island.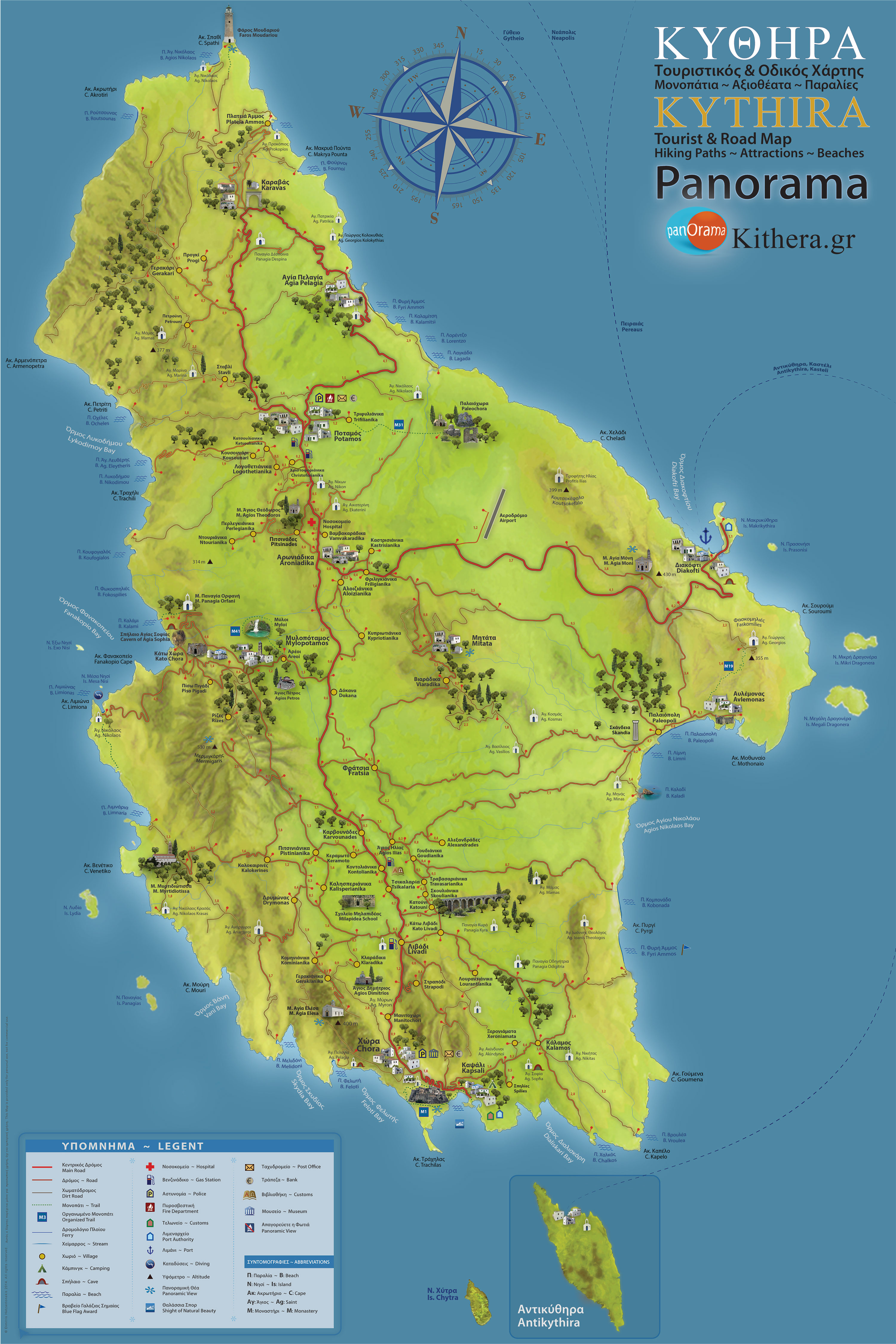 ROAD & TOURIST MAP OF KYTHIRA
The map is compatible for all mobile phones, ipads, laptops and PCs ~ Download Map of Kythira ➼