Sports in Kythira
Sports center in Livadi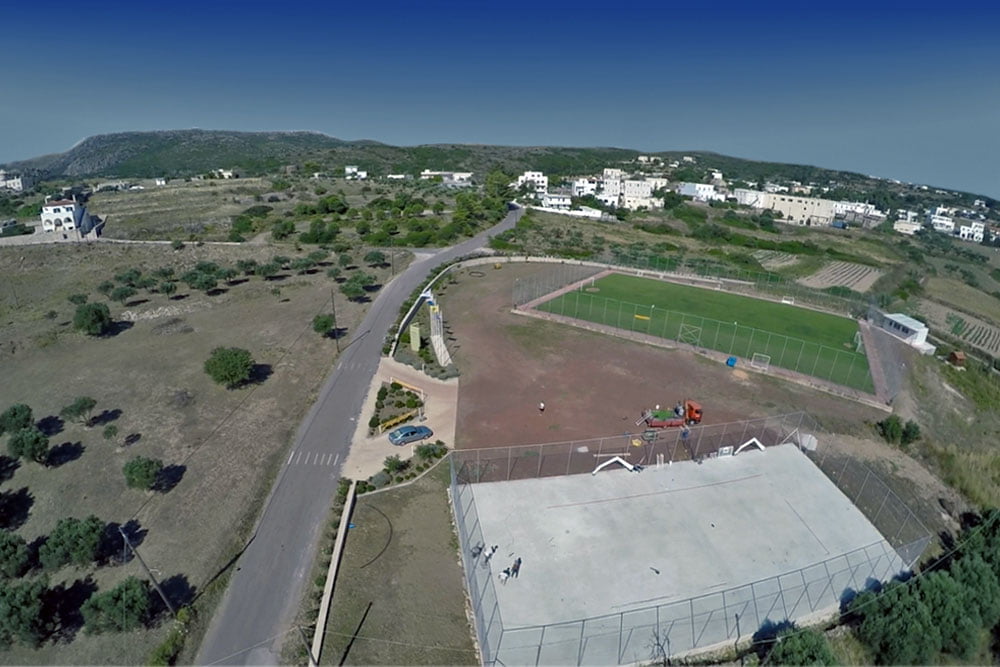 Panoramic view from the sports center in Livadi.
The sports center of Panagia Kondeletou "P. Mageiros" in Livadi, was made with the initiative of the parish of the same name, and the kind sponsorship of donors headed and main sponsor by the expatriate businessman Mr. Pan. Cooker, It has a dual use court, tennis court, and basketball. According to information, it is expected to be built on the same site as a Beach Volleyball court also with the sponsorship of Mr. P. Magirou.
---
Sports center in Manitochori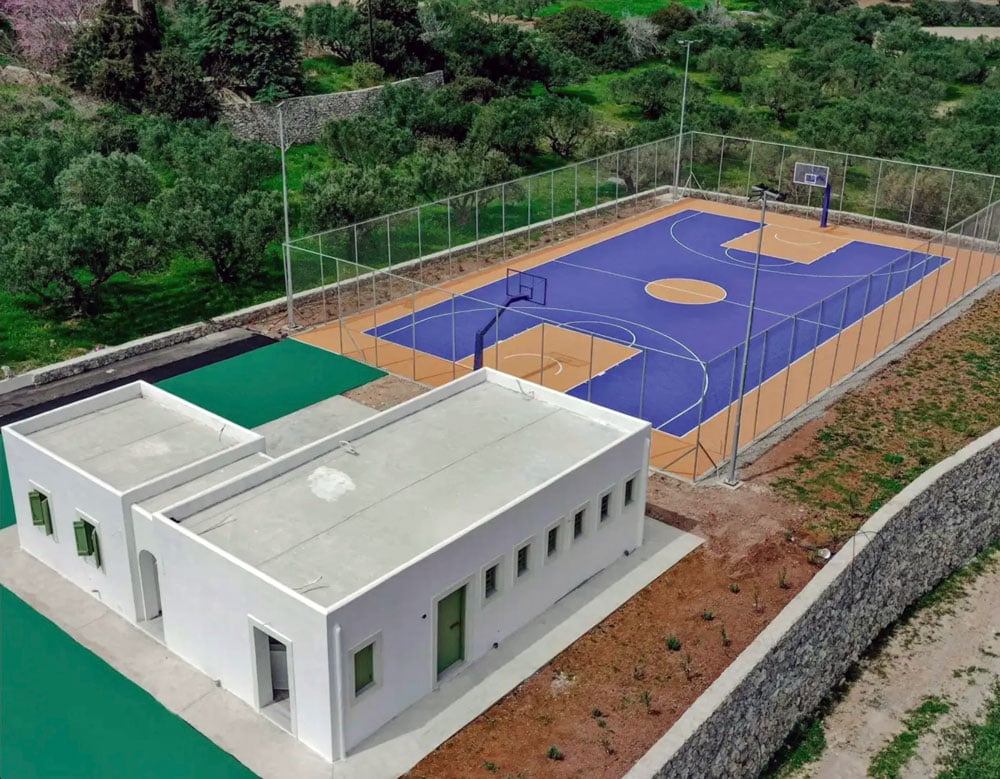 View from the sports center in Manitochori.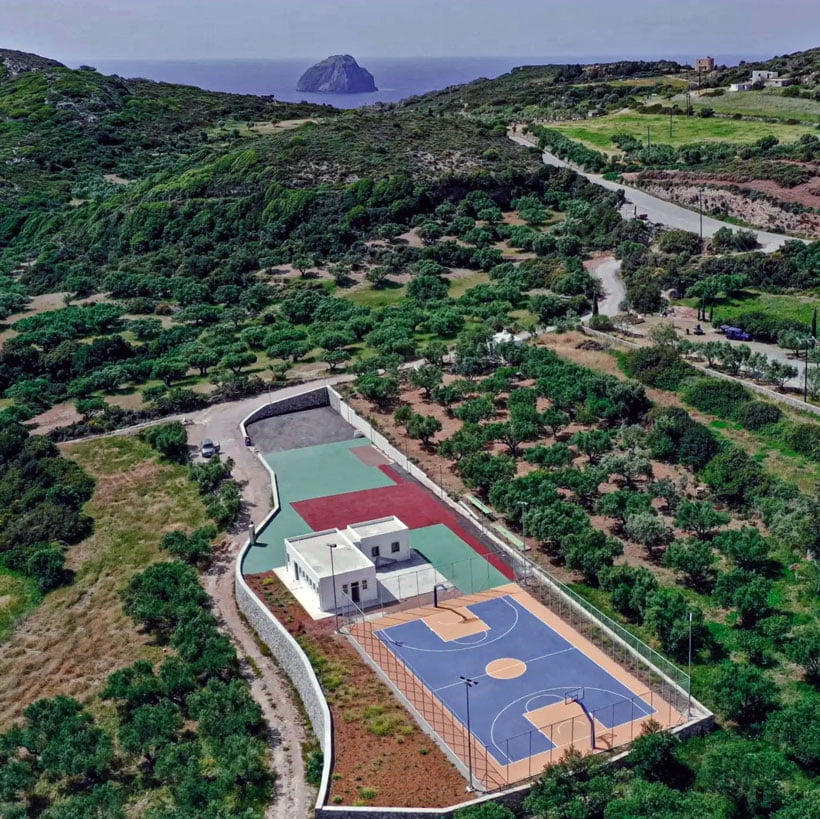 View from the sports center in Manitochori, with the islet of Hytra in the background.
The new modern sports center in Manitochori is the latest in Kythira, it was financed by the Attica Region's own resources. The facilities are located in the middle of a wonderful natural environment, and contribute essentially to the upgrading of the quality of life of the young people and the inhabitants of the island, as mass sports programs can be implemented in the area.
---
Nautical Club of Kythira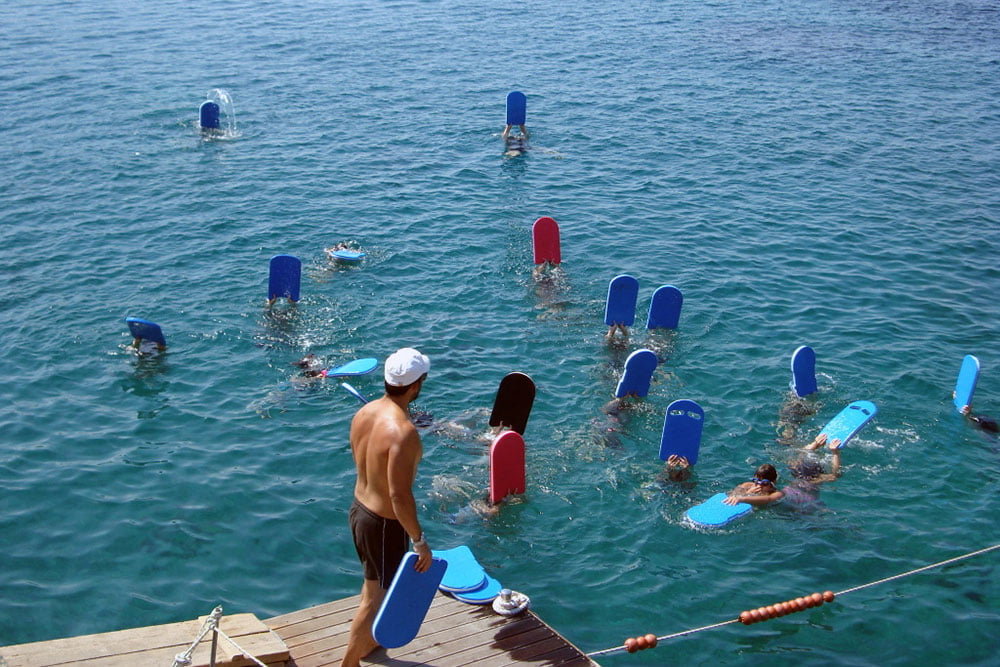 Snapshot from swimming lesson.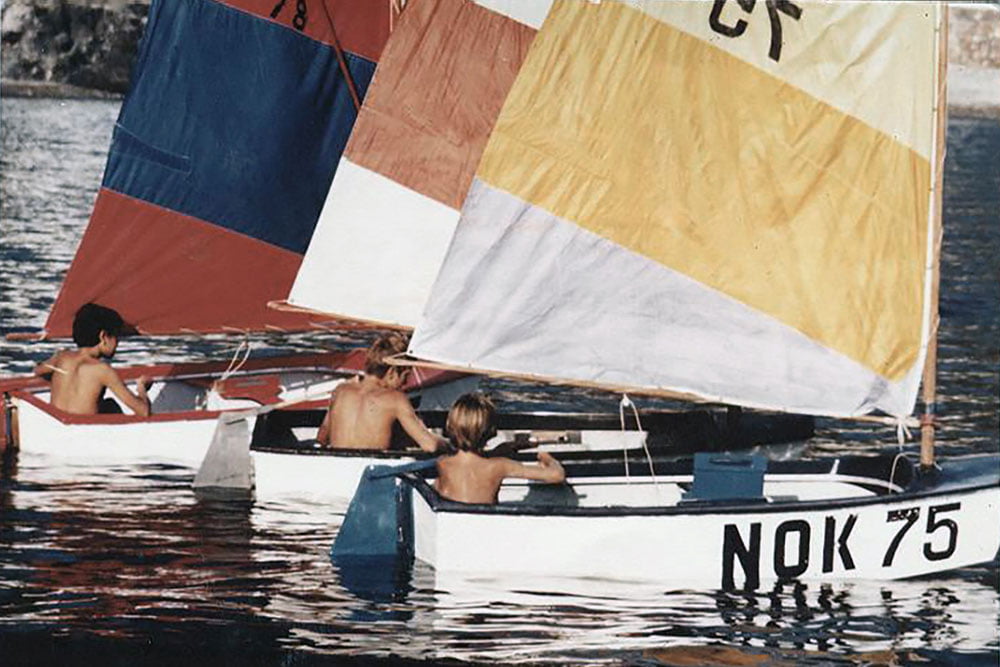 File photo from the 70s.
The Nautical Club of Kythera with a heavy history that starts back in 1968 was founded by the visionary and pioneer for the era Manolis Daponte.
In the past it has produced champions in water skiing and sailing.
In the early years it maintained skiing, swimming and sailing sections. Later the first two sections became inactive and it remained active only with the swimming section until 2013.
In 2013, the then Board of Directors he proposed to organize road races called the "Road of Sembreviva". Since then they have been held continuously twice a year in Livadi in October and in Potamos in April.
In November 2014, a nearly new 4.5 meter inflatable boat with a 40 hp outboard motor was given to N.O. Kythira.
In May 2015, following coordinated actions by the Board of Directors. and private sponsorships, 6 new Laser bug boats suitable for children's sailing were purchased. So, despite the difficulties of the season, sailing lessons are starting again.
More on the website of the Nautical Club of Kythira