Festival of the Municipality of Kythira
Music, Theatre, Visual Arts, Cinema, Local Festivals, Events.
Cultural events program of the Municipality of Kythira, Summer 2022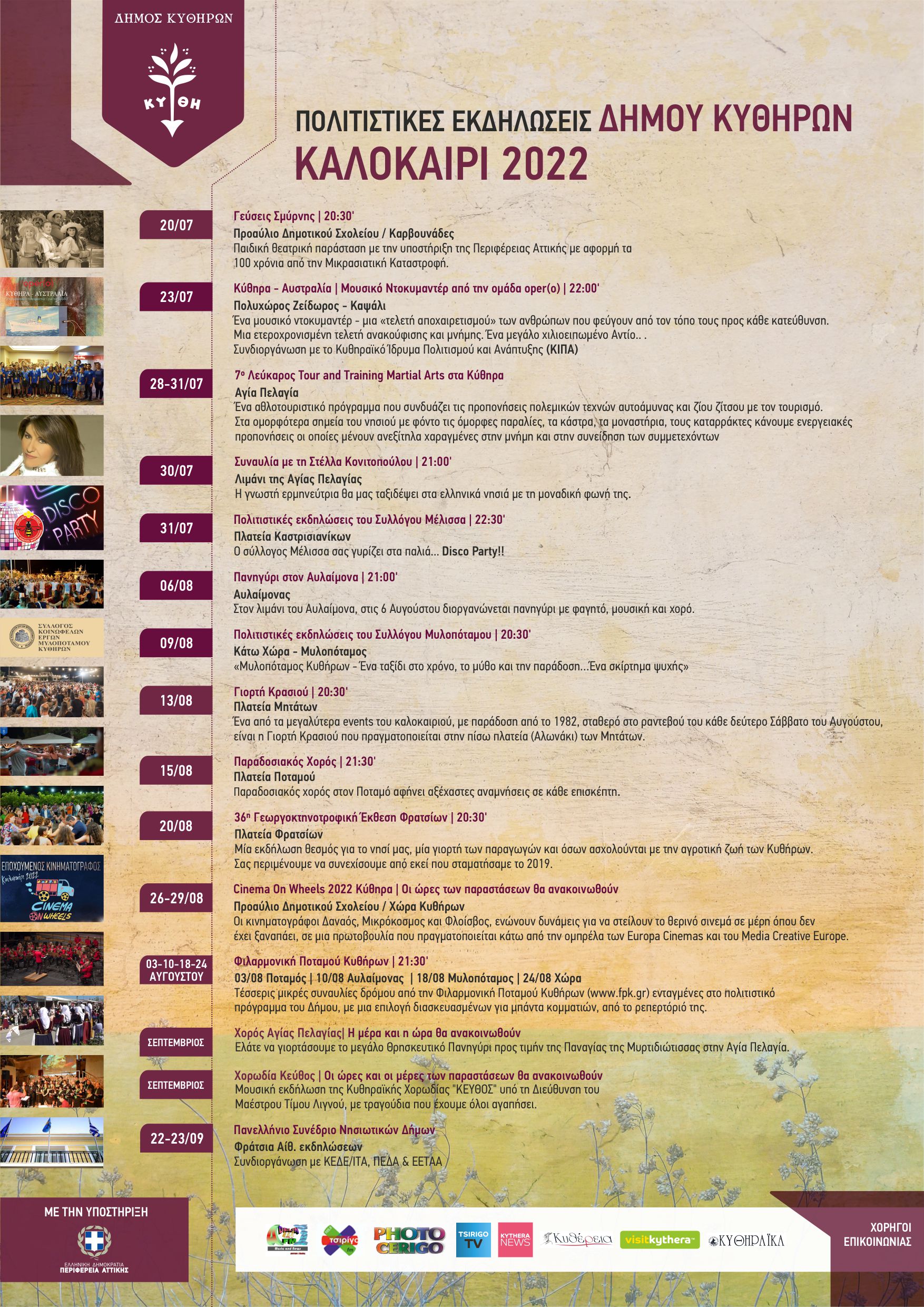 KYTHIRA LOCAL FESTIVALS – Summer 2022

JULY
On the first Saturday after July 15 in Kalokairines, a beautiful festival is organized with local dances and a traditional feast. On the last Saturday of July, the Agricultural Cooperative of Livadi organizes its annual dance in the square of Sotira in lower Livadi.

AUGUST
On August 6, (of Sotiros), the festival at Limanaki tou Aulaimon next to the sea. On the Saturday before the fifteenth of August, the traditional Wine Festival is organized in Mitata. On August 15, the traditional dance in Potamos square. The second fortnight of August folk festival with dancing and singing in Fratsion square.

SEPTEMBER
On September 15, Saint Nikitas, the Kalamos dance, in the courtyard of the traditional building of the former primary school. On September 23, folk music and dance festival with dance in Agia Pelagia, along the entire length of the beach road.

The program is subject to change.
Municipality of Kythira: Chora Kythira, P.K. 80100, Phone: 27360 31213, Fax: 27360 31919.