Map of Kythira
Discover Kythira guided by a Map!

All Villages and Settlements, Beaches, Historical Monuments, Natural Areas.
Includes the signposted Hiking Trails for pleasant journeys on the island of Heavenly Venus.
Marking with kilometer distances for all routes.
With realistic representation icons for every major attraction in Kythira.
High resolution and definition, which allows you to enlarge it as much as you want, for easy and comfortable reading.
Ideal for all devices, mobile phones, ipad, laptops, pc.
No internet connection required to access the map, just have the map saved on your device, and it's always available!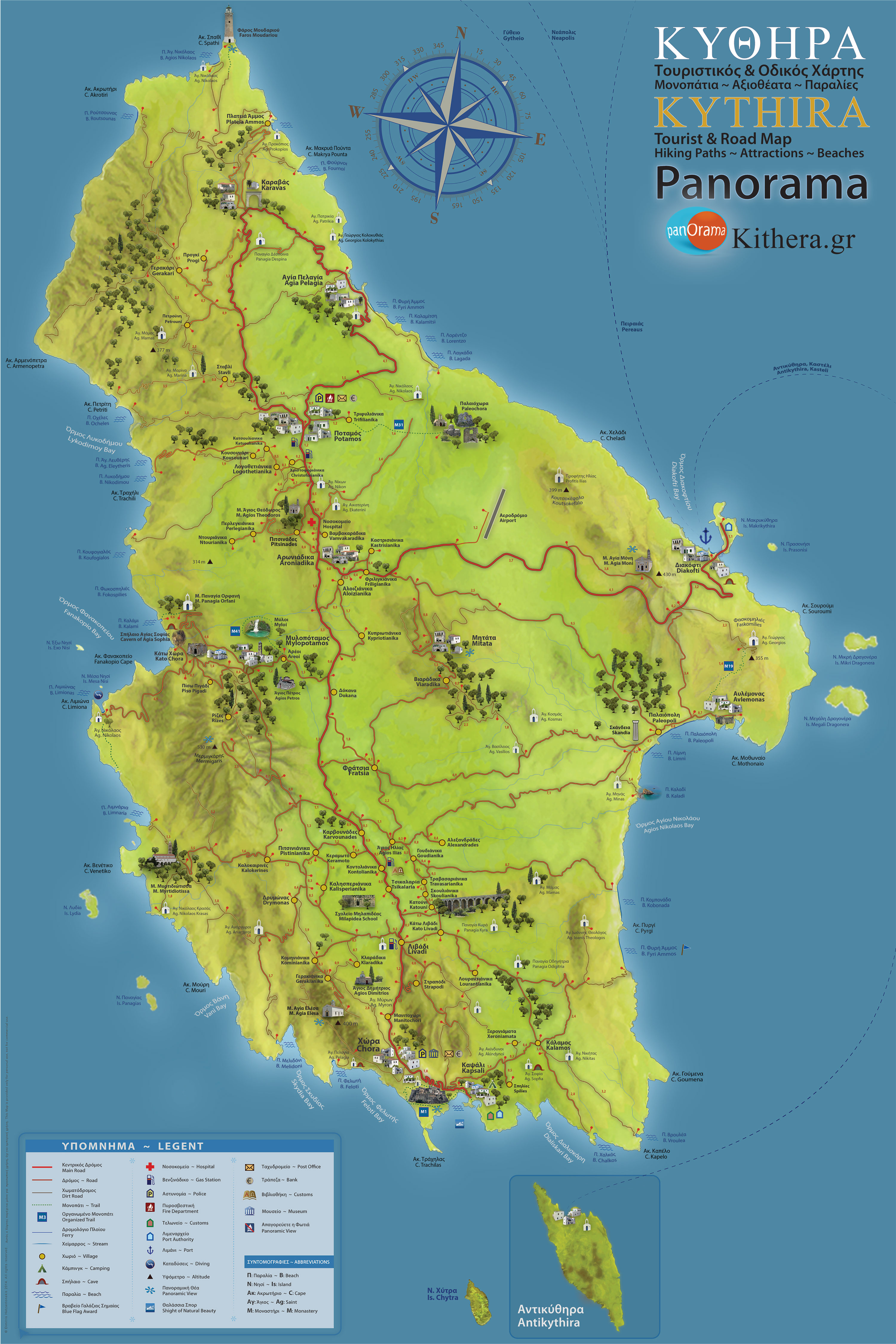 ROAD & TOURIST MAP OF KYTHIRA
The map is compatible for all mobile phones, ipads, laptops and PCs ~ Download Map of Kythira ➼ for personal use.