Get to know Antikythira
The island of Antikythira is located south of Kythira, it has an area of 21 square kilometers, its ancient name was Aegila or Aegialia. It had a strategic location for navigation even though it was a small island. Nevertheless, it maintains a picturesque color and has a rich cultural tradition. The island became famous from the shipwreck, with the famous mechanism and the teenager of Antikythira.
It is connected by regular routes to Piraeus, Gythio of Laconia, Kythira, Neapoli of Laconia and Kasteli Kissamos of Crete.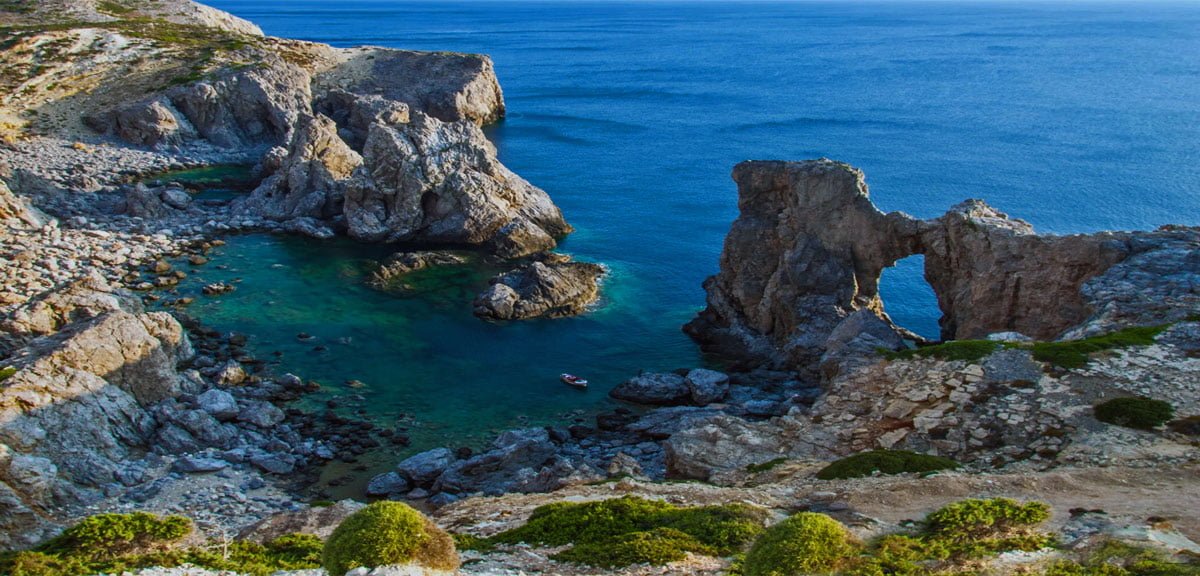 In Antikythira there are rooms for rent and a community hostel. For information you can contact the Community and the Police Station of the island. In the two picturesque taverns of Potamos, you will taste traditional delicacies, such as wild goat, fresh fish and local wine. When leaving, don't forget to buy local honey, 100% thyme!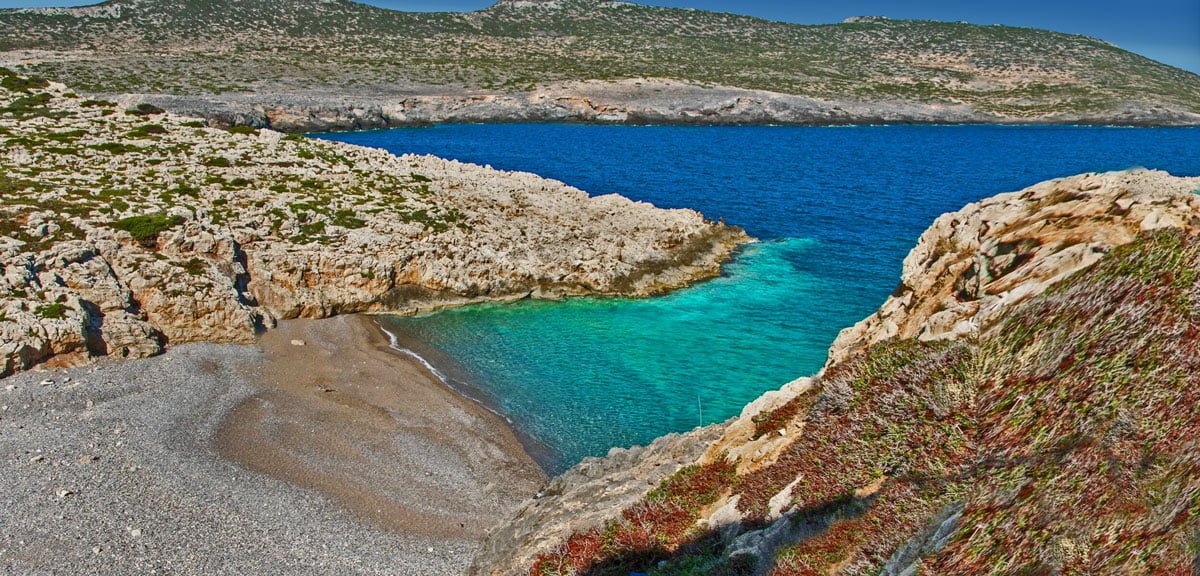 Sights in Antikythira
In summary some of the most notable attractions on the island are worth visiting are, the Castle with the well-preserved walled city from the Hellenistic period, the Sanctuary of Apollo in the small bay of Xiropotamos where a dedicatory statue of Apollo Aegileios was discovered where it is exhibited in the Archaeological Museum of Athens, the Andronikos Watermill in Potamos from the 19th century, the Apolytara Lighthouse in southernmost tip of Antikythera which was built in 1926, and the Medieval monuments in the neighborhood of the Harchaliana Potamos.
Accommodation in Antikythera
For room reservations and house rentals:
Municipal Guest House of Antikythira: +30 27360 33004
Sofia: +30 27360 33040, +30 6977870104, +30 6938378671
Marika: +30 27360 38146
Kalkanakos: +30 27360 33152, +30 6944602036, +30 210 6826547

Information
Antikythira Community: Antikythira, 80100
Tel.: +30 27360 33004, Fax: +30 27360 33471
Antikythira Community Secretariat
Kapsali, 80100 Kythira, Tel. & Fax: +30 27360 31930